Do you want to start your day with a glass of fresh apple juice? But, you don't know how to prepare it with your blender. If it's a problem that's preventing you from fulfilling your goal, you have come to the right place.
Actually, homemade beverages and foods have their own magic and we can't deny it at all! Definitely, making apple juice in a blender is not a very easy task. But, after following the post, you can manage it like a breeze. So, let's get started.
The Beginning Steps to make apple juice with a blender
Start with Washing: It's very important to wash apples before starting the juice-making process. Put all your apples in cold water and start wiping them down. Use your hands for this process. Also, you can clean them under running water. Thus, you can expect to get rid of impurities.
Start Chopping: Deseed your apples completely and then start chopping down the apples into quarter sizes. As a result, you will get perfect pieces of apples for your juice.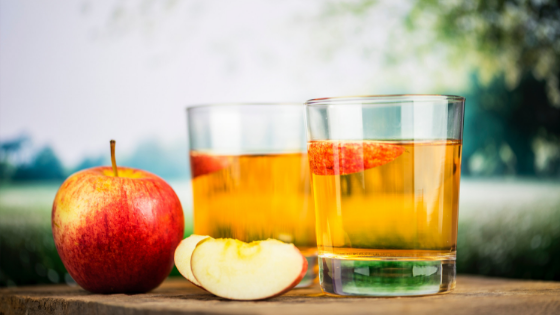 Why Apple Juice?
Apple juice is a repository of a lot of nutrients. And naturally, it provides different health benefits such as follows:
Maintainance of Your Heart Health: According to findings, apple juice is able to alleviate the probabilities of heart ailments as well as cardiovascular issues. Are you suffering from the issues related to bad cholesterol? Then, you can rely on apple juice for getting rid of your bad cholesterol.
Prevention of Alzheimer's: Drinking apple juice will help you in the improvement of memory. Moreover, you'd also get help in boosting your brain function. That means you can save yourself from having a brain plaque, which is presently said to the reason behind Alzheimer's.
Improvement of Lung Capacity: Apple juice can be a great choice for asthma patients, who are looking for stopping and alleviating their wheezing problem. But, those who're not sufferers of asthma can expect to improve their lung capacity. As a result, they will start getting more energy. Sportsmen can improve their performance in this delicious way. The best part is that you can get all the above benefits just by relishing apple juice.
How to make Apple Juice with a Blender
While it comes to preparing apple juice in a blender, the output will be apple smoothie. But, executing proper steps will help you to make apple juice.
Ingredients
Remember, proper measurements of ingredients are extremely important while preparing a recipe. For making delicious apple juice, you'd need four apples, one-fourth cup of water, and one nut milk bag.
Procedure
Blending Apples with Water: In the first step, you need to start blending with water. Take chopped apples and water together in your blender. Now, blend them well for around 45 seconds. You can blend up to a minute. Actually, the blending time will be dependent on the strength of the blender.
Take a Nut Bag: It's time to strain the mixture properly via a nut bag. Don't have a nut bag? Don't worry! You can make use of a muslin cloth or cheesecloth. But, the best solution in this regard will be a high-quality nut milk bag. It will help you to extract the apple juice in a perfect way by catching the pulp.
Always take a spacious bowl to extract the juice. Do you want to store your apple juice? Yes? Then, don't forget to store it in a bottle after pouring the juice via a funnel. Don't squeeze the juice from blended mixture directly in a glass or bottle. Now what? Your apple juice is ready to relish.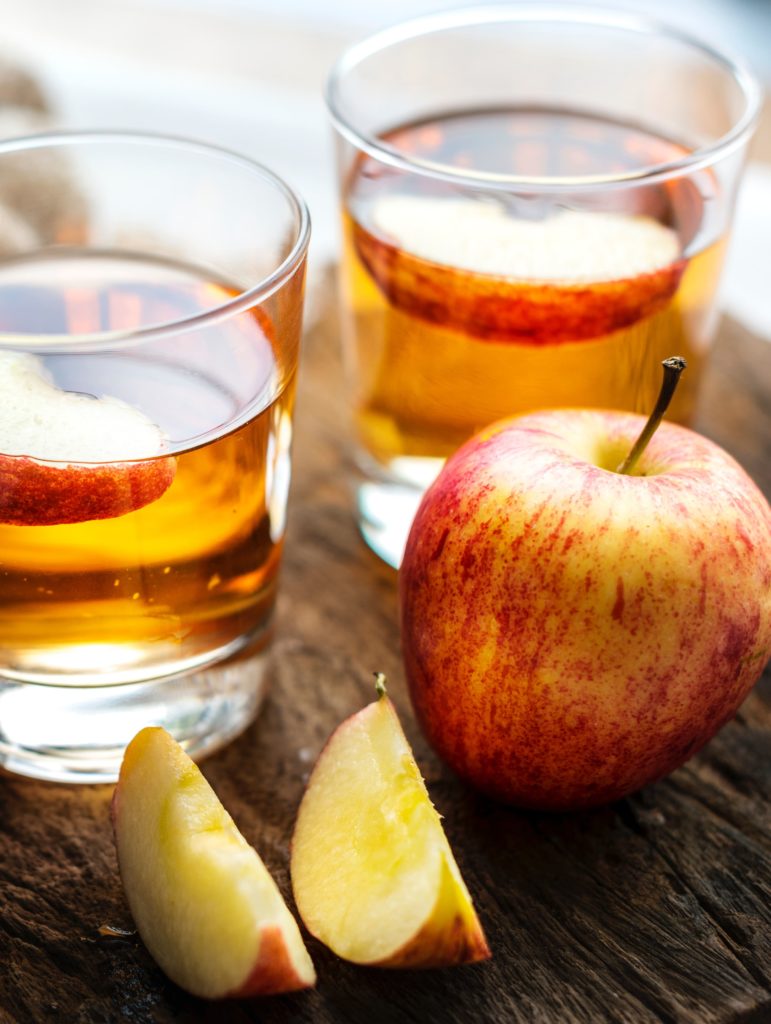 Some Other Tips
It's time to discuss some easy-to-follow tips on apple juice.
Do you want to get a blend of the flavors of different apples? Yes? Then, you can mix green and red apples and make a flavorful juice.
Always store your juice in clean glasses. Moreover, your chosen glasses must also fit your refrigerator. Since you're going to make your apple juice with a blender, it will last around 24-48 hours. It's assumed that you'll store your apple juice in the refrigerator. And you should do that. What about the freezer? It can store the juice for at most three months. Now, it's up to you, how you're going to store it.
Have you ever prepared apple juice at your home that turned out somewhat bitter? Then, it can happen in the future as well. Don't worry. To correct the taste, you can add a small amount of sugar in it and stir properly. Or, you can also add lime juice to it.
Lime juice will add a basic sharpness and a mind-blowing sour taste. Do you want to relish more flavorful apple juice? Then, you can add a little bit of ginger to it.
Now, what are you waiting for? Collect the ingredients and start blending in the next morning.