Are youlooking for a top-class blender to streamline your kitchen chores? Yes? Then,the Vitamix a2300 review will helpyou a lot. So, without any ado, let us start the discussion.
VitamixA2300 Ascent Series Smart Blender comes with a contemporary design and smoothappearance. Moreover, the tremendously useful functionalities and user-friendlyfeatures will make your kitchen journey joyful.
Vitamix A2300 Review
Vitamix A2300 Black Friday and Cyber Monday Sale 2020
As we know black Friday and Cyber Monday is the best time to buy any product. So why to miss Vitamix A2300 black Friday and Cyber Monday deals. Here I listed down the best Vitamix A2300 Black Friday deals for you. Keep in mind, this year's Black Friday sale is started on 27th November, and the Cyber Monday sale will start on 30th November. So be ready to grab the maximum discount on these two days.
Last updated on April 11, 2021 8:32 pm
Since it isa feature-rich blender, you can expect it as a powerful appliance. The VitamixA2300 can whip up delectable smoothies, juices, milkshakes, frozen desserts,soups, and so on.
Do you knowthe A2300 is the first representative of the "Ascent" series of Vitamix? Theappliance makes use of the advanced technologies to manufacture feature-loadedblenders.
Moreover,the user-friendliness makes it an easy-to-use device. One of the best parts isthat the Vitamix A2300 is the most budget-friendly blender of "Ascent" series.
The A2300comes with a tremendously powerful motor of 2.2 horsepower. As a result, youcan expect to get faster blends. Moreover, an inbuilt digital timer andvariable speed controls have come as smart add-ons.
Furthermore,its motor base can detect the size of a container with ease. According to that,it can customize the blending program setting as well as time. The entireoperation is automatic to provide users with customized outcomes.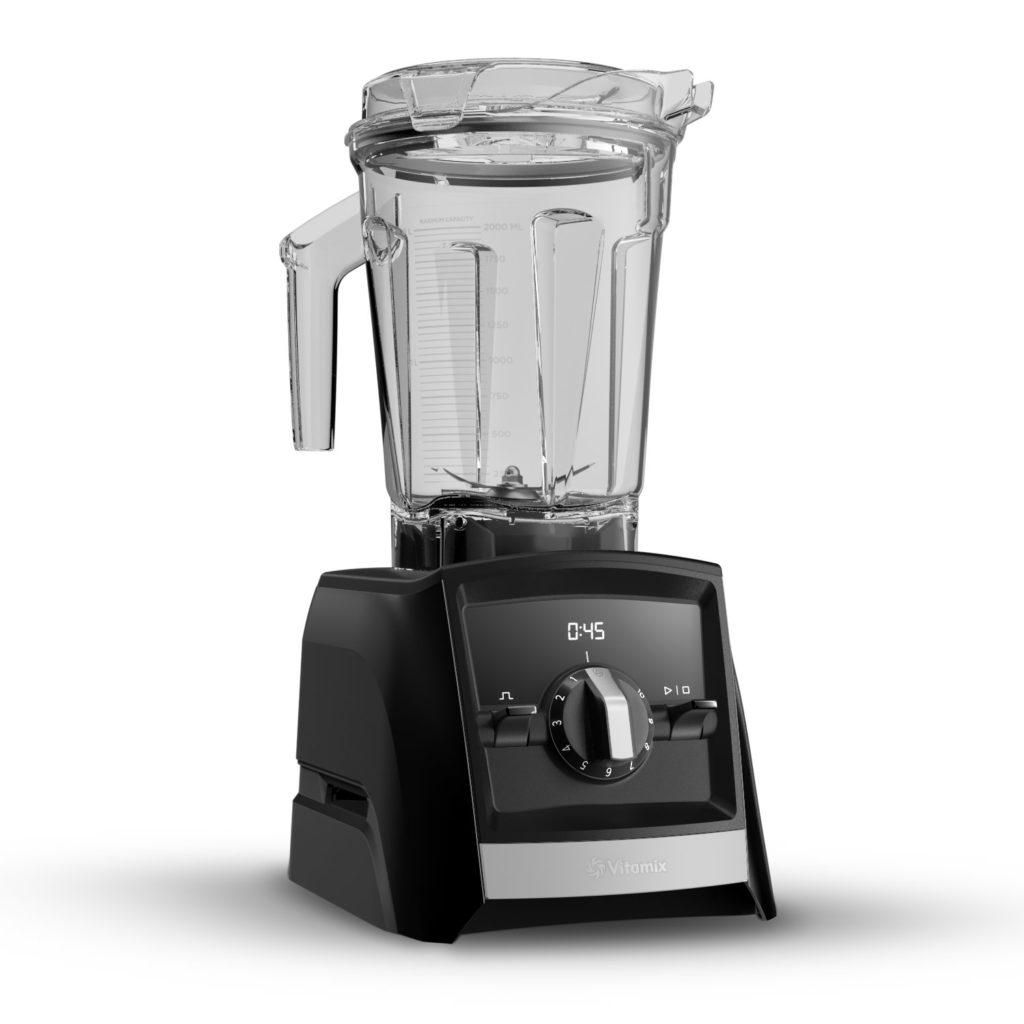 Vitmaix A2300 features, Pros and Cons
A Brilliant Motor:
The VitamixA2300 comes with a motor of 2.2 HP, which was not the case with loads ofearlier Vitamix models. As a result, you can expect powerful operation from thesame. That means the blender can work with even stubborn ingredients with the ace.The Vitamix A2300 can prepare smooth blends despite its powerful blade andsuperior motor.
Are you asoup buff? Then, you can prepare delectable soups directly in the A2300'scontainer. You do not need to warm your soup elsewhere.
Moreover,its motor can yield heat and pass the same to the blender. You can expect apiping hot soup from this appliance.
Furthermore,the blade of the Vitamix A2300 comes with a brilliant 4-point design. It cancreate a wonderful vortex to prepare the ingredients, as per your needs.
Moreover,the combination of the motor and blade can blend the components in thecontainer with the ace.
Amazing Pulsing:
You alreadyknow the Vitamix A2300 is a user-friendly device. However, managing its pulsefeature is extremely easy as well.
You justneed to toggle the switch and have the benefits. The pulse functionality hasstreamlined the chopping task. That means you can garnish your soups with easeand make it more scrumptious.
Moreover,this feature also offers the perfect textures that you want. It can work withthe most difficult fruits and vegetables and even with the delicate pulps.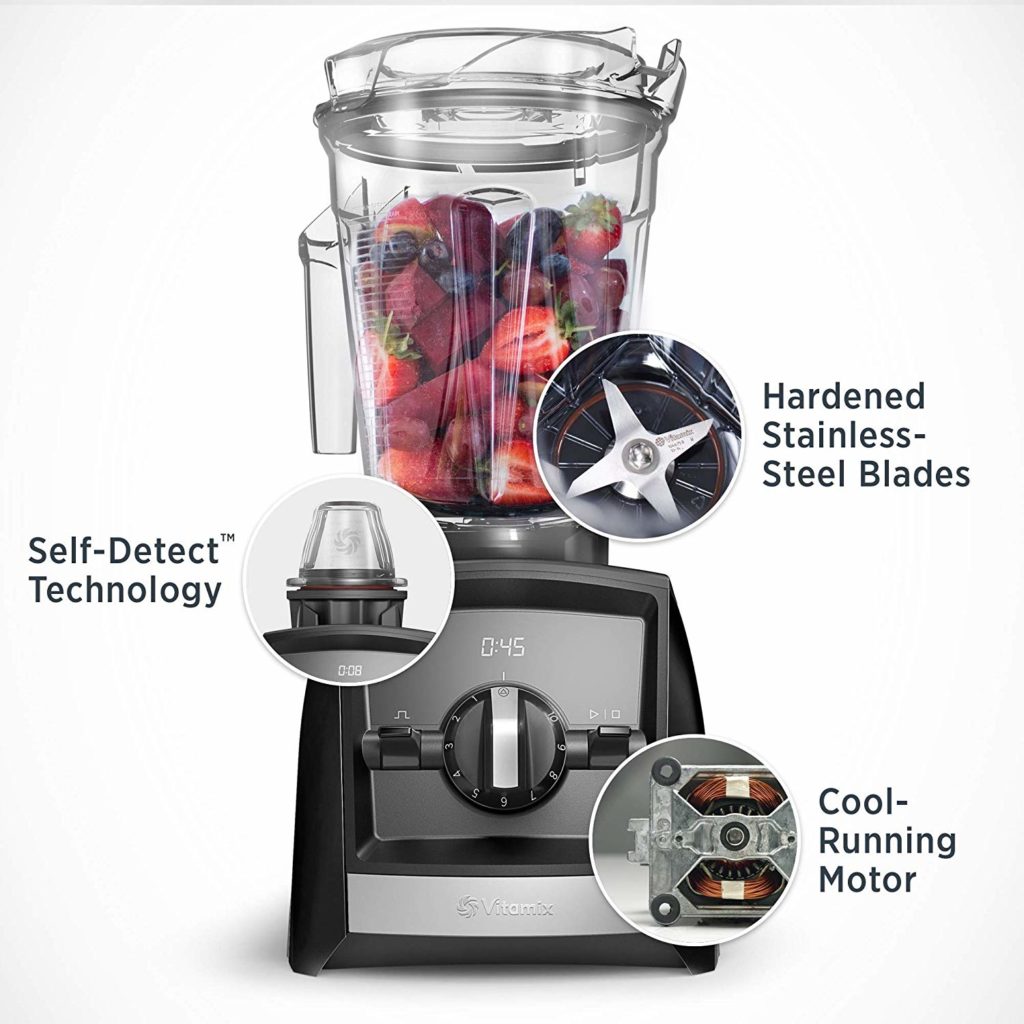 Variable Speed Controls:
The VitamixA2300 features 10 variable speed controls. As a result, you will have tremendouscontrol over its operation. It is possible to fine-tune this blender to getaccurate textures.
You justneed to customize the speed dial from 1 – 10. That means it becomes a breeze tohave the correct textures for your delectable salsa. It will make yoursmoothies or hot soups just wow.
An Impeccable Digital Timer:
The digitaltimer comes with great convenience for the Vitamix A2300. You cannot expectthis feature in all blenders. You just need to go through your recipe, set thedigital timer, as per your needs and get ready to receive exquisite results everytime.
The A2300would keep on counting up and showcase the time of the operation. Moreover, themotor would stop operating automatically.
Also, an automaticcutoff is there at six and a half minutes. Owing to the digital timer, you donot need to stand in front of your blender by holding down the blend button.
Great Wireless Connectivity:
VitamixA2300 has come with a new addition of wireless connectivity. And naturally, itis among the most convenient features for users.
The A2300features the NFC base so that it can detect the container whichever you areusing. The feature allows both small as well as full-size containers.
Moreover,it will start operating once a container gets detected. Moreover, Bluetooth isalso there for more convenience.
Easy To Clean:
The VitamixA2300 is also an easy-to-clean device. A mix of dish soap (one drop) and warmwater needs blending at the highest speed of this blender. And theself-cleaning feature will clean the appliance within 60 seconds. Moreover, youwould not need to disassemble the device.
What Can You Do With The Vitamix a2300 Within Minutes?
The VitamixA2300 can prepare palatable, piping-hot soups within minutes. Moreover, it canalso make delectable frozen treats within a few seconds.
This blender can grind the coffee, nuts, and so on. It can also mix the perfect batter for cookies, waffles, crepes, pancakes, cakes, etc.
Theappliance kneads the dough for pizza and bread. The A2300 can also preparejuices & smoothies, sauces & dressings, spreads & dips, and babyfood.
Pros
Amazing crushing, chopping, orpureeing capability
Compatible with 64 oz container
Convenient pulse feature
A maximum of 10 variable speedcontrols
Inbuilt wireless connectivity
Brilliant digital timer
Available in four amazing coloroptions: White, Black, Slate, and Red
Incredible contemporary design
Dishwasher safe
Cons
No availability of small containers
Absence of program settings
Wrapping Up
If you wantto use an advanced, feature-loaded blender with the convenience of use, buy VitamixA2300 Ascent Series Smart Blender today.